YOUR SPECIALISTS FOR VISION WITHOUT GLASSES
Welcome to the Paulig Eye Clinic – your eye specialist in Berlin Mitte.
At our eye clinic in Berlin Mitte, we offer the highest standards in diagnostics and therapy based on the latest scientific findings. We continuously develop our professional competence through studies, congresses and cooperation with colleagues worldwide. Because of this international reputation, the Paulig Eye Clinic in Berlin Mitte is one of the most respected institutions worldwide.
You will find in our clinic an open, friendly atmosphere with feel-good character and learn through our dedicated, excellently trained team a maximum of loving human attention.
Visit our new designed beauty lounge in Berlin Mitte and experience the world's most effective treatment methods and luxurious, highly effective cosmetic products.
We are looking forward to your visit.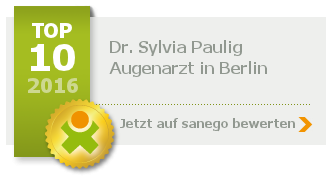 NEWS:
We are member of Arab-German Chamber of Commerce and Industry (Ghorfa) Dr. Paulig is board member of the Ghorfa.
We are a member of the Arab-German Chamber of Commerce and Industry (Ghorfa)
Dr. Fr. Paulig elected to the new presidium.
Member of the WOSAAM
(World Society of Anti Aging Medicine)
and
Member of the WOSIAM
(World Society of Interdisciplinary of Aesthetic & Anti-Aging Medicine)
We will soon begin to inform you about the importance of various micronutrients in various eye diseases, such as macular degeneration and glaucoma.
We are patrons of the Staatsoper and additionally have a chair sponsorship in the historical Staatsoper Berlin Unter den Linden.
We are sponsor of the Staatliche Ballettschule Berlin.